Injuries to Crew Members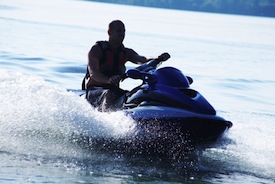 The law recognizes that working on a ship is hard work, and often involves hazards unique to the maritime world. Seaman frequently are required to work long days for little pay, and are away from their families for weeks, and often months at a time. As a result, crew members who are injured while in the service of a ship have unique legal rights under maritime law.
Under general maritime law and the Jones Act, a shipowner is liable if its negligence causes injury to a member of the ship's crew. A shipowner can be liable, for instance, if it creates a hazardous condition on a ship which results in injury to a crew member, or if it fails to warn a crew member about hazards which the crew member would not be aware of. Examples of hazardous conditions include things such as slick or oily steps, broken or faulty equipment or unsafe exposure to toxic chemicals or substances A shipowner can also be liable for negligence if its knows or should know about a hazard, but fails to take steps to correct it.
In addition, a shipowner can liable to a crew member for injuries the crew member sustains if the ship is unseaworthy. Unseaworthiness can exist if there is a defect with the ship or its equipment, as well as if the ship fails to provide proper training or inadequate equipment to enable a crew member to do his job. Cases involving unseaworthiness often occur where a ship requires a crewmember to lift heavy objects, but fails to provide him with sufficient equipment, training, or support to safely perform the job. The obligation to provide crew members with a seaworthy vessel is non-delegable, and cannot be eliminated by any provision in the crew member's employment contract.
A shipowner is also legally obligated to pay medical expenses for injured crew members until they reach the point of maximum medical improvement, as well as a portion of their living expenses. This is known under maritime law as maintenance and cure. A shipowner who willfully or arbitrarily refuses to provide maintenance and cure to an injured crew member may not only be liable for the money he should have paid the injured crew member, but also for attorney's fees and punitive damages.
Our Miami firm has experience dealing with a variety of injuries suffered by crew members: torn rotator cuffs from lifting too much weight, fractured patellas from slipping and falling, herniated discs requiring multiple surgeries, and neurological impairments to the extremities, to name just a few. We know how to evaluate both the liability and damages aspects of your case, and to maximize your recovery.
If you are a crew member who has been injured while in the service of a cruise ship or other vessel, it is important that you consult with an attorney who is familiar with these laws and rights. The Pollack Law Firm located at the Miami area has been handling cases involving injured crew members for nearly 20 years at both the trial and appellate level. We have extensive experience litigating in federal court against Carnival, Royal Caribbean, and Norwegian Cruise Lines, and will work hard to get you the best result possible for your case. Call us for a free consultation.