Construction Litigation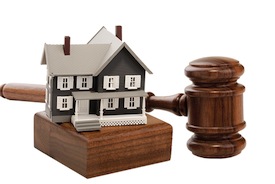 Protecting Clients' Interests in Real Estate and Construction Litigation
The Pollack Law Firm, represents defendants and plaintiffs in real estate and construction litigation in Miami, throughout Florida and across the nation.
Our attorneys protect the interests of businesses and individuals involved in real estate and construction-related disputes. Our clients include property owners, tenants, landlords, developers, contractors, subcontractors, architectural and engineering firms, condominium associations, homeowners, buyers, sellers and brokers.
We are proud to represent Lennar Corporation, a member of the Fortune 500 and one of the nation's leading homebuilders.
Real Estate Litigation
Issues can arise over the purchase, sale, construction, repair, financing, management and ownership of residential and commercial properties. Our law firm is available to advise clients of their options and to develop strategies for the effective resolution of a wide range of disputes, including those involving:
Foreclosures
Eviction
Homeowner and condominium association disputes
Landlord/tenant disputes
Commercial leasing
Interstate Land Sale Act (ILSA)
Real estate fraud
Zoning
Contract disputes
Liens
Environmental concerns
Construction Litigation
Our construction litigation practice includes resolving issues related to:
Construction defects and resulting property damage
Nonpayment disputes among and between contractors, subcontractors, developers, owners and other parties
Injury claims resulting from construction defects or construction accidents
Inadequate or negligent repairs
Attorney David H. Pollack is a licensed Florida real estate salesperson as well as an experienced trial and appellate lawyer. He is available to represent clients before administrative agencies as well as in court. Our firm represents clients from Florida as well as individuals and businesses from other states who need to take legal action in Florida.
To arrange a consultation about your legal concerns, contact our Miami law office.