Appeals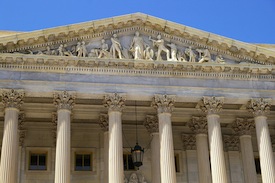 A Record of Success in Appeals
The Pollack Law Firm has represented clients in civil and administrative appeals for more than a decade. We have accepted cases referred to us by lawyers from throughout Florida and across the nation.
Appellate attorney David H. Pollack has written and argued more than 50 appeals before the Third and Fourth District Courts of Appeals, the Florida Supreme Court and the United States District Court for the Eleventh Circuit. He has also prepared and filed petitions for writ of certiorari for the U.S. Supreme Court.
Mr. Pollack began his legal career working on appeals for one of the most respected appellate law firms in Miami. After establishing his own firm in 1995, he continued to provide appellate and litigation support services to clients and law firms throughout the nation.
Precedent-Setting Cases
Mr. Pollack has been involved in a number of precedent-setting appeals that have gained widespread attention in the legal and business communities. For example:
W.R. Grace & Co. v. Waters established bifurcated proceedings for claims involving punitive damages.
Flores v. Carnival Corp., required cruise lines to include tips in the calculation of a seaman's unearned wages.
Carlisle v. Carnival Corp. certified the question to the Florida Supreme Court of whether a cruise line may be held vicariously liable for the negligence of a ship's physician as one of "great public importance."
Our firm's appellate law clients include some of the top trial attorneys in South Florida, as well as large corporations and small businesses. We are routinely hired by law firms to assist them in preparing for and trying complex cases. We also frequently serve as co-counsel in complex cases which are likely to result in an appeal.
We are available to handle appeals on behalf of clients from across the nation and around the world who need to file or defend an appellate case in a Florida court.
To discuss your case with an experienced appellate attorney, contact The Pollack Law Firm.