Commercial Litigation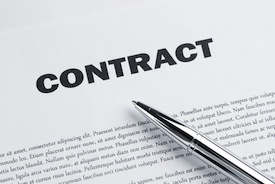 Accomplished Florida Commercial Litigation Attorney
A business dispute can be a distraction from day-to-day operations or at worst, a threat to a company's very existence. To resolve disputes as quickly and cost-effectively as possible, companies need a seasoned commercial litigator with good business judgment on their side.
Attorney David H. Pollack has a proven record of success representing both large and small businesses in commercial litigation matters. He has achieved outstanding results for his commercial clients through negotiation, mediation, litigation and appeal.
Understanding the Legal and Business Implications of Litigation
At The Pollack Law Firm, we understand the impact legal disputes can have on a business. As a result, we assess each case not only from a legal standpoint, but also from a business perspective. We then work with the client to create a legal strategy to accomplish his or her specific goal.
Because of our years of experience and the breadth of our practice, we are able to represent clients involved in a wide range of disputes, including:
Partnership disputes
Shareholder disputes
Breach of contract actions
Tortious interference with business relationships
Real estate disputes, including those involving the Interstate Land Sales Development Act (ILSDA)
Employment disputes
Unfair and deceptive trade practices
Our Maimi firm has also represented consumers and investors who have been the victims of large scale fraud.
From Family-Owned Businesses to Fortune 500 Companies
Our business litigation clients range from small and mid-sized Miami businesses to publicly-traded companies. We represent retailers, manufacturers, leasing companies, contractors, subcontractors, restaurants, hotels, condominium associations, real estate developers and others. We value and nurture long-term relationships, and it shows, as many of our clients have been with us for more than a decade.
We are available to represent companies located throughout the nation and around the world who need to defend or pursue cases in a Florida court.
To schedule a consultation, contact our Miami office.